We offer a range of different types of Birthday party at Santolina Stables – all based on horsey themes of course!  We can hold parties over 1 or 2 hours an incorporate different activities to request.  Activities can include gymkhana races, riding lessons, grooming and learning about ponies, general games and fun activities and can be mixed and matched as you wish.  The different party types are detailed below.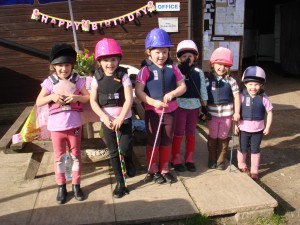 Birthday Gymkhana Party
Our standard and most common party booked is a Birthday Gymkhana.  This lasts one hour and we use one of our riding arenas to host it.  it involves a series of fun and novelty races on horseback that the children attending the party can be involved in and they are scored in each race.  After a fun hour, we tot up the points at the end and determine a winner, runner-up, etc.  All children riding are fitted with a riding to the correct size and standard as well as a body protector.  Both of which are included in the price of the party.  We have a standard price for a 1 hour Birthday Gymkhana Party which is included in our price list.  Also you can use our picnic (weather permitting) for an hour after any party booked.  However, we are unable to provide food or refreshments but you are welcome to bring your own.
Pony Party
Our 2 hour birthday party not only includes the above Birthday Gymkhana but also an extra hour with the ponies which can be tailor made to incorporate the activities you wish!  These can include grooming the ponies, getting stuck in with mucking out, learning about parts of the tack and how to tack a pony up and much more.  The party lasts for 2 hrs and you are also welcome to use the picnic area for up to an hour afterwards.  The price of our Pony Party varies depending on a number of factors so please contact us for a quote and we will be happy to help you.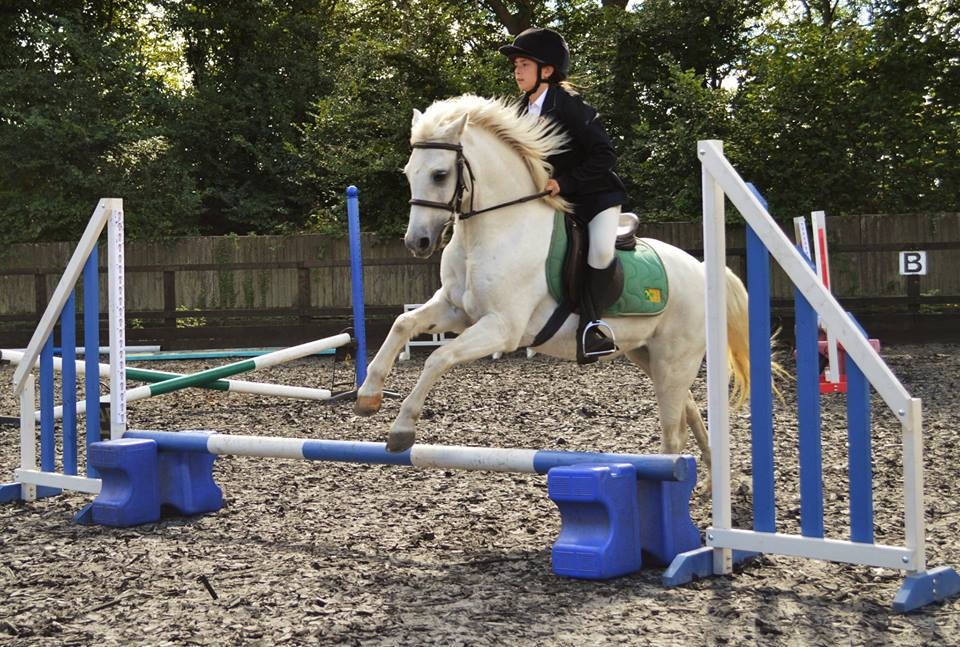 Other parties
Other birthday parties are available on request.  Some examples of previous parties are Riding Lesson parties or Grooming parties.
Availability
Birthday parties can be booked on both Saturdays and Sundays throughout the year, after school Tuesdays to Fridays March through to September, or during school holidays.  Please contact us by email or on 0118 977 6090 to discuss details, make a request or ask for a quote and we will be happy to help you.